To Whom It May Concern
USA
Dir: Cainan Martens

Starring: Dan Theyer, Joshua Carston, and Bianca Mendez.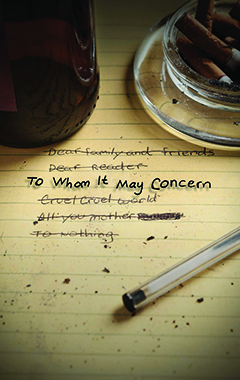 COMEDY SHORTS PROGRAM 23/C


To Whom it May Concern is a short film which finds humor as a reflection of a generational narrative. John, a mid-20's white male, has found himself in a sink-hole of despair as life just didn't quite turn out the way he thought it would. As an observation of an entitled egoist's depression, we can see the absurdity in his lackluster insights to a bleak existence. All of his media, relationships and interactions with his environment fuel his narcissistic reality.