Film Schedule: Tuesday, Sept 19th 2017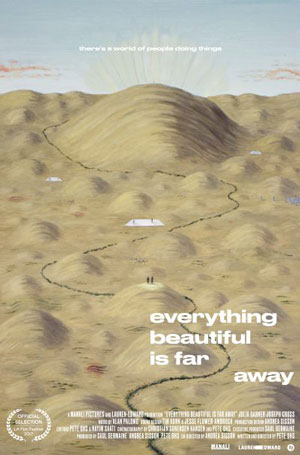 5:00 PM - Tuesday, Sept 19th 2017
Everything Beautiful Is Far Away
USA / PG 13
Dir: Pete Ohs, Andrea Sisson
Starring: Julia Garner, Joseph Cross, C.S. Lee
Everything Beautiful Is Far Away is the science-fiction debut film from directors Andrea Sisson and Pete Ohs, with a score from Neon Indian, and featuring Julia Garner, Joseph Cross, and C.S. Lee.
In Everything Beautiful Is Far Away, a guy, girl, and a robot-head are traveling across a desert planet, in search of a mythical lake. Hiking across a barren landscape, Lernert and Susan (the robot-head he carries with him), run into Rola, (a woman lacking in survival skills, but filled with sheer determination). This unlikely trio navigates the harsh desert in search of the legendary lake that could replenish their depleted water, as well as their will to carry on.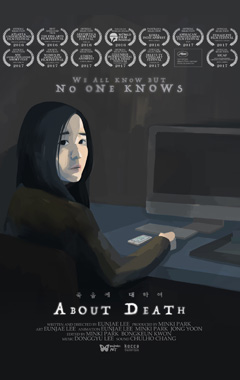 6:30 PM - Tuesday, Sept 19th 2017
About Death
SOUTH KOREA / G
Dir: Eunjae Lee
SHORTS PROGRAM 19A
"About" Death is a story about the unfamiliarity towards death. While giving us tears, death also sheds light on things that are the most valuable in life.
After Eun heard that her be-loved grandmother had passed away, she felt unfamiliar about the death of every living being, and started to consider the dignity of life and death, including the fish on the cutting board for her dinner.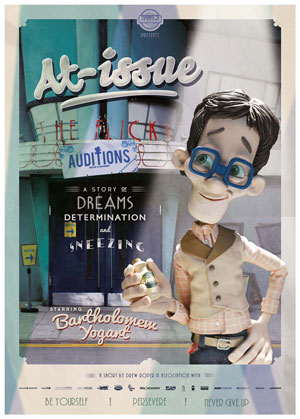 6:30 PM - Tuesday, Sept 19th 2017
At-Issue
UNITED KINGDOM / G
Dir: Drew Roper
SHORTS PROGRAM 19A
Bartholomew, a struggling puppet, dreams of becoming famous.
In order to succeed, he takes the liberty of changing his appearance to give him an added boost to fit in …with disastrous consequences. In this comedic story with heart, Bartholomew learns that in order to achieve his dreams,
…he must learn to be himself.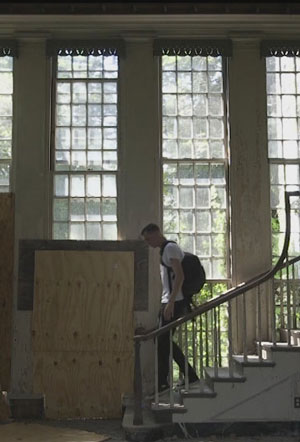 6:45 PM - Tuesday, Sept 19th 2017
States of Decay
USA / PG
Dir: James Bishop
SHORTS PROGRAM 19A2
States of Decay is unique in both subject matter and presentation. It reveals a world brought into existence by human activity, which now exists beyond the normal confines of society. This documentary sheds light on the stagnation of Middle America and the wasteful nature of urban growth.
Sates of Decay is an odyssey through the forgotten parts of the recent past.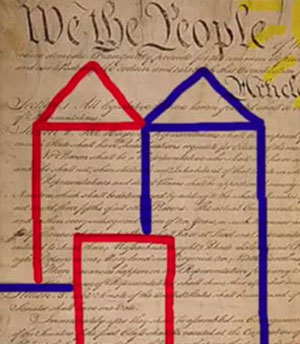 6:45 PM - Tuesday, Sept 19th 2017
The Foundation That Will Never Break
USA / PG
Dir: Zuriel Ferguson
SHORTS PROGRAM 19A2
The best way to view the Constitution is…as a small group of men, gathered as architects, drawing out the structure of the American government.
This short historical documentary looks at the creation of the Constitution of the United States of America.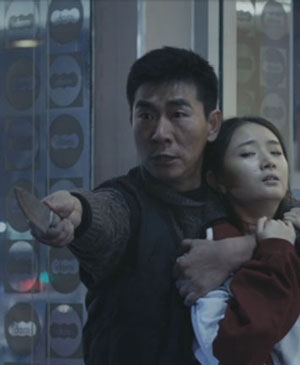 7:00 PM - Tuesday, Sept 19th 2017
My Dear Daughter
CHINA / PG
Dir: Bowen Fan
SHORTS PROGRAM 19B
Children rebel to the world of adults, while adults feel helpless to children's rebellion.
This thoughtful short does not attempt to give an answer to this conundrum, but instead, in it's own poetic rhythm, this film magically allows the audience to become absorbed into those feelings that surround the question.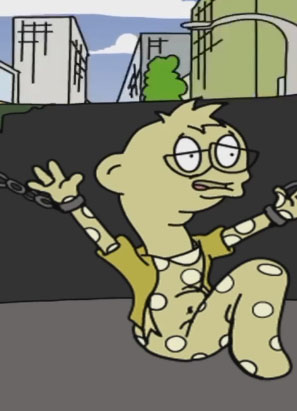 7:00 PM - Tuesday, Sept 19th 2017
Burt The Worm
USA / PG13
Dir: Stephen Palmer
SHORTS PROGRAM 19B
*Whew* Is it getting hot in here?
The second episode in the continuing adventures of Burt The Worm: finds Burt and the guys going out for a drink, while Burt has some trouble with the ladies,
…meanwhile, Uri gets kidnapped by notorious thieves and hilarity ensues, in this animated series for mature, yet immature, audiences.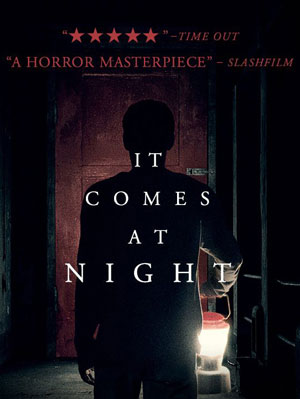 7:45 PM - Tuesday, Sept 19th 2017
It Comes At Night
USA / R
Dir: Trey Edward Shults
Starring: Joel Edgerton, Christopher Abbott, Carmen Ejogo, Kelvin Harrison, Jr.
Imagine the end of the world. Now imagine something worse.
Award-winning filmmaker Trey Edward Shults follows his breakout debut Krisha with the psychological horror thriller "It Comes At Night".
Centering on a teenaged boy (Kelvin Harrison, Jr.) as he grapples with mounting terrors—external and otherwise—in the aftermath of an unnamed cataclysm.
With his vigilant, protective and heavily armed parents (Joel Edgerton and Carmen Ejogo), 17-year-old Travis navigates fear, grief and paranoia amid scarce resources as a desperate young couple seek refuge in his family home.
Despite the best intentions of both families, panic and mistrust boil over as the horrors of the outside world creep closer.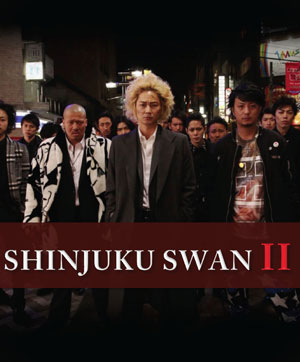 9:20 PM - Tuesday, Sept 19th 2017
Shinjuku Swan II
JAPAN / R
Dir: Sion Sono
Starring: Tadanobu Asano, Gô Ayano, and Motoki Fukami
Japanese director Sion Sono is an author and poet who has also been called "the most subversive filmmaker working in Japanese cinema today" by The Hollywood Reporter who also note that he also has "established himself as one of the most idiosyncratic artists of his generation".
Known on the festival circuit for the films Suicide Club, Noriko's Dinner Table, and Love Exposure, his most recently acclaimed film was "Why Don't You Play In Hell?", about renegade filmmakers that become embroiled with the yakuza. This film won the People's Choice Award at the Toronto International Film Festival and took home Best Director and Best Picture at Fantastic Fest 2014.
Often considered a provocateur, The New York Times argues that Sion Sono is "the most recognizable, if not the most universally celebrated, director in Japan". Shinjuku Swan 2 is his most recent film. Adapted from the popular manga, this action-filled film continues the story of conflict and feuds between employees in the adult entertainment business.