Why Are You Like This
Dir: Jessie Oldfield & Adam Murfet
Oregon Independent Film Festival Premiere
Mia, Penny and Austin are storming through their early twenties in the divisive socio-political hellscape that is today. They are barely coping with their growing independence, struggles with money, and dreams that seem unachievable.
Through hilarious and unapologetic episodes, we see these three characters follow their questionable modern day moral codes in confronting the complex social issues of an outrage driven world, leaving a path of destruction in their wake.
BEST COMEDY / EPISODIC PROJECT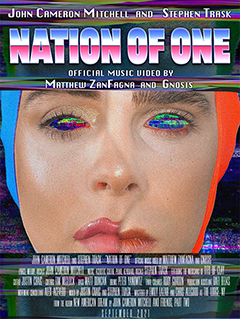 Nation of One - Official Music Video
Dir: Matthew ZanFagna & Gnosis
West Coast Premiere
This is the music video for "Nation of One" a song written by John Cameron Mitchell and Stephen Trask (creators of Hedwig and the Angry Inch) to be found on the benefit album "New American Dream" by John Cameron Mitchell and Friends.
Far from Earth, tensions escalate between a feuding astronaut couple. A video transmission from John Cameron Mitchell pushes them toward escaping the ship-- and each other. An anthem for those looking to flee the nation and their toxic relationships-- "Nation of One" is the ultimate breakup song. The video was created almost entirely with miniatures, a green screen by co-directors Gnosis and Matthew ZanFagna.
WINNER: BEST MUSIC VIDEO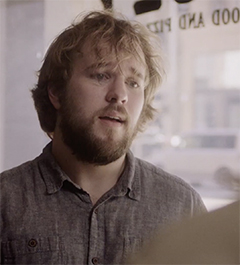 A Pythagorean Love Story
Dir: John Corey
World Premiere
Lovelorn Pythagoras enthusiast Roric Sparrow, meets the girl of his dreams, ...only to watch her float away.
This short film premiere from director John Corey won this years prestigious Best Short Film Award.
WINNER: BEST SHORT FILM
The Coincidental Killing of a Cat by an Unworldly Tune
Dir: Maya Kurdoglu
Oregon Independent Film Festival Premiere
This eerie animation is about a cat who wanders into a house where a mysterious musician plays a song that no mortal can bear to hear.
The film was inspired by a nightmare and has an original composition as its heart. The director digitized analogue techniques such as watercolor and cardboard paper in the making of the film. A true passion project, The Coincidental Killing of a Cat by an Unworldly Tune had a limited budget and a crew of only three people. 
WINNER: BEST ANIMATED FILM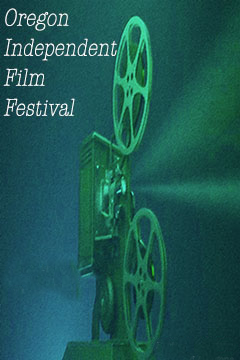 Muscle Memory
Writer: Sofia Knight
Oregon Independent Film Festival Premiere
This screenplay is a post-modern detective story that weaves mythology and philosophical quandaries within a crime mystery structure, as we follow the adventure of Steven Bottoms, who finds himself after returning home, to be thrust into having to figure out who killed his neighbor, while dealing with increasing doubts about his own sanity, after more then a few people he meets appear to be experiencing a reality with substantial differences from his, with both subtle and frightening consequences.
Muscle Memory has won our 2021 Best Screenplay First Place Award that comes with a $5,000.00 Grand Prize.
WINNER: BEST SCREENPLAY