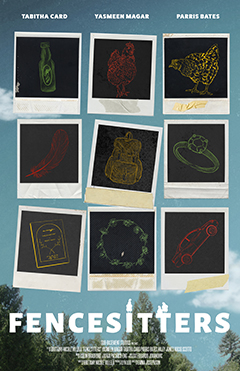 Fencesitters
Dir: Emma Josephson
World Premiere
This feature film is about a group of close friends re-uniting and setting out on the road trip of a lifetime en route to a doomed wedding. 
This film was an incredible feat considering an extremely low budget, over 35 locations, and a cast of more than 40 people. Fencesitters was written, directed, and produced by Oregon filmmakers, including many talented women/non-binary and BIPOC.
WINNER: BEST DRAMATIC FEATURE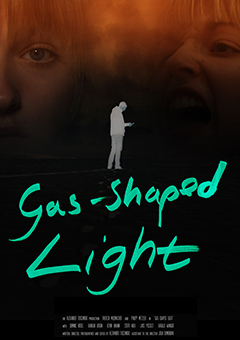 Gas-Shaped Light
Dir: Alexander Tuschinski
World Premiere
An innocent young love turns toxic...
This intense and fast moving drama by maverick German underground filmmaker Alexander Tuschinski mixes hard-hitting realistic scenes with stylish cinematography.
The film draws the viewer into the lifespan of a relationship that grows more-and-more codependent. The on-screen chemistry of the lead actors is superb, with Philipp Metzler's performance being particularly memorable. Priorly known for comedic roles, this young actor portrays the hope and anguish of this films character in a convincing and relatable way.
WINNER: BEST ACTOR - PHILIPP METZLER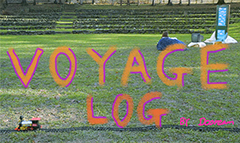 Voyage Log By Dooream
Dir: Doorim Kim
Oregon Independent Film Festival Premiere
The project "Voyage Log By Dooream" is a surrealist experimental narrative film about the journey of person who can read others' minds and knows what true communication is. There are two characters in the film named Yellow and Blue. Yellow has the ability to read others' minds and she travels Blue's mind. At the end of the journey, Yellow touches Blue's emotion and they can finally face each other.
This film is not based on a story, but it used symbolic images and sound. Strong visuals that used depaysement technique and various colors to break the rules that connect the audience to the film. This film also used a variety of source materials including 16mm film and digital film, and also incorporated animation. Varied images and sound are used to move the audience to focus on the narrative and lead them to infinite worlds of their own imagination.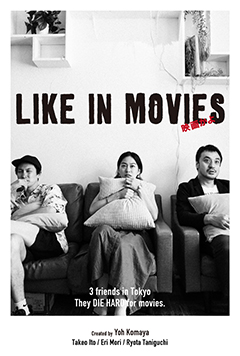 Like in Movies
Dir: Yoh Komaya
West Coast Premiere
Life is full of twists and letdowns. Live it like a movie
Movies are Minoru's life, but his passion has become kind of a curse. Whenever he and his like-minded friends get together, trouble is never far behind.
All because they love movies.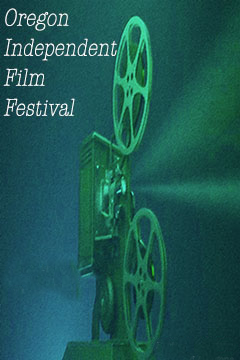 A Week And A Day In Trussbury
Writer: Patrick Corcoran
Oregon Independent Film Festival Premiere
This teleplay is the story of Peter, a twelve-year-old boy living in the idyllic 1900s town of Trussbury, who was enjoying a little mock-medieval fun until an accidental, inexplicable, beheading throws the bewildered boy into even more thoroughly unusual events. 
Patrick Corcoran is a young writer working to create unique, engaging scripts; he was tutored by acclaimed playwright Zinnie Harris, and won multiple awards, and garnered invitations from the BBC and the Royal Court Theatre.
WINNER: BEST TELEPLAY